Standing Beside Alaska's Non-Profits
Staff
Staff Biographies
Dennis McMillian
President and CEO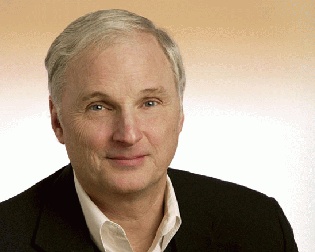 Dennis McMillian
President and CEO, The Foraker Group
Dennis McMillian has devoted his professional career to helping nonprofit organizations better meet the needs of their communities. For 21 years he served as a development officer, and then as a CEO with United Way in numerous communities around the country. He came to Alaska in 1992 to lead the United Way of Anchorage. Since then he has helped build the state's philanthropic infrastructure through his work with United Ways across the state and his support in developing the Alaska Community Foundation. He is a strong advocate for Alaska's nonprofit sector. In 2001, Dennis was one of the leaders who founded Foraker with the mission of building sustainability and organizational capacity in Alaska nonprofits. During his career, he's trained thousands of professionals and volunteers, spoken at numerous conferences and consulted across America, Canada, Asia, and Russia. He serves on numerous national nonprofit committees and is a regular speaker at conferences including The Council on Foundations, Tides Foundation, Philanthropy Northwest, and the National Council of Nonprofits. He sits on the national boards for Camp Fire, Inc., the Alliance for Nonprofit Management, and the National Council of Nonprofits. Dennis is the author of Focus on Sustainability: A Nonprofit's Journey.
Laurie Wolf, MNPL, CFRE
Vice President / COO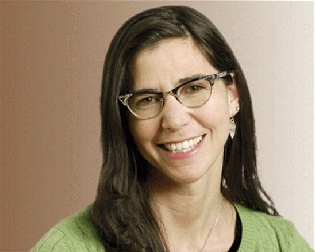 Laurie has worked in the nonprofit sector for more than 20 years. As Vice President/COO for The Foraker Group, she co-creates and provides both community-wide and one-on-one training, facilitation, mentoring and coaching for boards and staff in governance, leadership, strategic planning, collaboration and resource development. Additionally, Laurie oversees all of the educational opportunities and programs that are provided by Foraker. Laurie has a true passion for creating supportive networks (cohorts) within organizational cultures, creating new collaborative relationships to drive greater mission impact and helping organizations create and support a culture of philanthropy. As a result, of these passions, she spends her time working directly with development professionals, executive directors and boards who are focused on these areas of success. Laurie holds a BA in English from Scripps College and an Executive Master's degree in Not-for-Profit Leadership from Seattle University. She is one of a handful of Certified Fund Raising Executives (CFREs) in Alaska. She has served on a variety of boards and worked as a volunteer in arts, environmental and human services organizations. In 2005, Laurie was named one of "Alaska's Top 40 Under 40" by the Chamber of Commerce, and was named "Outstanding Professional in Philanthropy" in 2006 by the Association of Fundraising Professionals Alaska chapter. Laurie was born and raised in Anchorage.
Mike Walsh, MPA, Ph.D
Vice President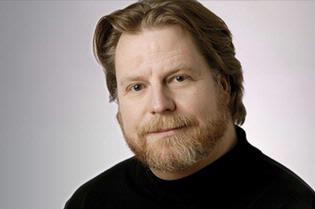 Mike has lived in Alaska for 30 years, most of that time in Fairbanks. He holds a PhD in Public Policy and Public Administration from Purdue University, an MA in Public Administration from the University of North Texas, and a BA from the University of Alaska Fairbanks. Mike served in the administration of Governor Tony Knowles as deputy director of the governor's Fairbanks office. He has worked extensively with local nonprofit boards and agencies on a wide range of policy and management issues. He is a past president of and currently serves on the board for the Fairbanks Community Food Bank and is board president for Dance Theatre Fairbanks. His work with Foraker focuses on strategic planning, business planning, mergers and collaborations and board training.
Malu Antonio
Staff Accountant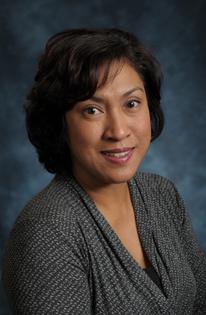 Maria has lived in Alaska for over 7 years and joined Foraker in January 2008. She holds a Bachelor's Degree in Accounting from University of Saint Louis, Philippines. As a Staff Accountant, her main responsibilities include Accounts Receivable, Accounts Payable and Payroll Processing for Foraker Group and other nonprofit Foraker Partners. Before joining Foraker Group, Maria held an Accounts Receivable Technician position with Cook Inlet Tribal Council. She also worked for 6 years in banking while living in the Philippines. For the last four years, Maria is the Treasurer for Maharlika Inc., a Filipino Nonprofit organization. She has played an integral part in the success of Maharlika's fundraising efforts to award scholarhships to graduating Filipino-Americans twho want to attain higher education. Maria also volunteers as an interpreter.
Carly Butcher
Special Projects Coordinator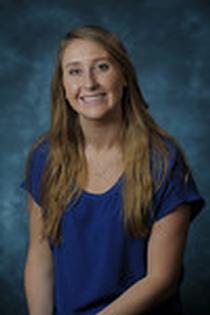 Carly has lived in Alaska for 20 years and joined Foraker in 2012 as the Special Projects Coordinator. She holds a bachelor's degree in Human Performance Biology and a minor in Occupational Therapy from the University of Southern California where she was also a division 1 soccer player. Prior to moving to California, she was involved in the youth soccer community in Alaska where she focused on developing young players for college athletics. Since returning to Alaska, Carly joined the Foraker team to expand her knowledge in the nonprofit sector.
Andrew Cutting
Director of Nonprofit Research and Partnerships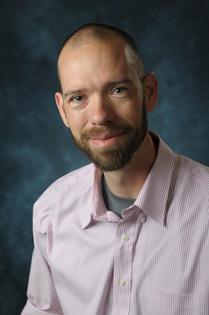 Andrew moved to Alaska in 1980. He has a background in the construction industry, both in Anchorage and Barrow. He also worked as a mountaineering instructor for the University of Alaska Anchorage and as a back-country climbing and river guide. Andrew spent seven years serving the members of the REI co-op as a special events coordinator, where he partnered with the Anchorage School District, the Municipality of Anchorage as well as multiple nonprofits from around the state. In the midst of taking a year off to remodel his home, Andrew began volunteering with the Alaska Sudan Medical Project, a nonprofit group working in an extremely remote and under served region of Southern Sudan. Andrew has traveled to Africa multiple times working to provide access to clean water, improved sanitation and the construction of a medical facility. He also worked for RurALlCap and GreenStar before joining Foraker in 2009.
Heather Harris
Senior Consultant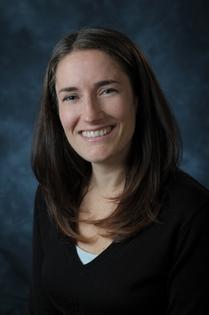 Heather Harris originally from Homer, Alaska, has worked in public health around the topics of sexual assault, suicide, child abuse and homelessness. She worked as the Executive Director, for Alaska Youth Advocates, a Foraker Partner, serving Anchorage's most vulnerable, at-risk and homeless youth using a peer-to-peer model. Heather is alumni of University of Alaska-Anchorage in 2003, Leadership Anchorage in 2007, and Foraker's Certificate of Nonprofit Management in 2008. She has served on the board of directors for Four A's (Alaskan AIDS Assistance Association), Anchorage Youth Development Coalition and Alaska Food Coalition. She believes in the strength of Alaska's nonprofit's and is grateful for the opportunity to support the sector.
Brent Kapansky
Accountant
Kathryn Knowles
Project Accountant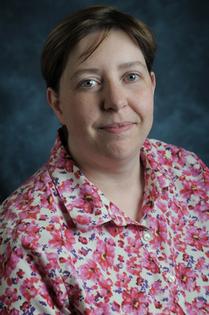 Born in Anchorage and raised in Eagle River, Kathryn joined Foraker in August 2012 as a staff accountant. A graduate of Alaska Pacific University with a Bachelors in Accounting, she first entered the non-profit world performing various jobs within an Anchorage based credit union as it grew to become one of the 10 largest credit unions in the United States with her primary focus assisting members in their attempts to resolve financial difficulties. Outside of her Foraker life, she assists local genealogy chapters and organizations with research and documentation to establish and develop an individual's family histories so they may be able to tell their stories more completely.
Chris Kowalczewski, MPH, MArch
Pre Development Program Manager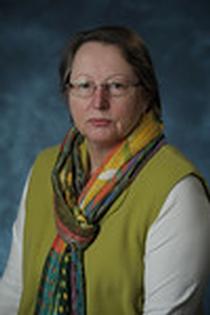 Chris has lived in Alaska for over 30 years, much of that time in rural Alaska. She started her career here as a health care planner and administrator, working primarily with Alaska Native tribal organizations. A mid-career change to architecture resulted in a new focus on the planning and design of health care facilities. Prior to joining The Foraker Group she spent ten years as a consultant, assisting organizations with the planning of new facilities and managing the design and construction phases. She has been responsible for projects from Barrow to Metlakatla and is familiar with conditions throughout the state of Alaska. Chris brings broad experience in project development and a commitment to sustainable design to her current role in helping nonprofits prepare for successful capital projects.
Jonella Larson White
Rural Specialist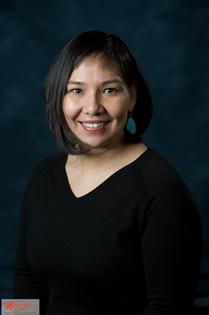 Jonella Larson White's educational background is in rural development and community planning enhanced with cultural documentation (Bachelor of Art, University of Alaska Fairbanks) and museum studies (Master of Liberal Arts, Harvard University). She is dedicated to the perpetuation of Indigenous knowledge through oral, written and artistic forms. Jonella's professional work experience includes internship, fellowship and administrator positions in museums and art galleries in Canada, the Lower '48 and in Alaska. She has worked at the University of British Columbia, Museum of Anthropology (MoA) in Vancouver, BC, the Harvard University Peabody Museum in Cambridge, MA, the Smithsonian Institution, National Museum of Natural History, Arctic Studies Center and the Alaska Native Arts Foundation in Anchorage, AK. She currently serves as a Cultural Advisor to the Alaska State Council on the Arts and is also on the Steering Committee for the Alaska Native Fund. Larson White, Ququngaq, is St. Lawrence Island Yupik, raised in Nome with family ties to Savoonga. She lives in Anchorage with her husband Clinton and dog Qiviut.
Pam Lund
Pre-Development Project Manager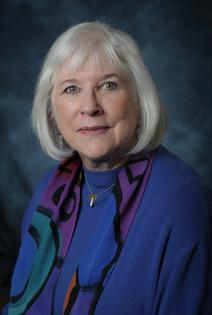 Pam joined the The Foraker Group in 2010 after nearly 30 years as the owner of a commercial interior planning and design consulting business in Washington State. Her Bachelor of Science degree in Anthropology from the University of Oregon was followed by post-graduate studies in Architecture and Interior Design at the University of Washington. Pam has a wide range of experience in planning and design for public, private and nonprofit projects throughout the Pacific Northwest. Her focus has been on providing functional, practical and feasible space needs assessments and programs. Working closely with the staff and board, she helps develop new workspace and planning models to complement organizational structuring, and to reflect an organization's culture and long-term planning strategies. As part of Foraker's Pre-Development Program, Pam's emphasis is on pragmatic and sustainable capital project planning. Outside the office, she serves on the Board of Directors for the Alaska Metal Arts Guild and can often be found in her garage studio.
Kate O'Brien
Communication and Education Manager
Kate has worked for the past several years coordinating education programs for youth-serving organizations in Alaska. Prior to moving to Anchorage, she taught environmental education on a tall ship in the Salish Sea and at a wildlife refuge in Washington. Kate studied Education and Psychology at the University of Saint Thomas in St. Paul, MN. Kate serves on the board of the Anchorage Youth Development Coalition and is part of the TedxAnchorage planning committee. Like many before her, Kate moved to Alaska for the mountains and the sea, but has stayed for the unique and strong community.
Rebecca Savidis, SPHR
Director of Human Resource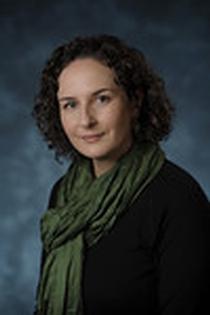 Rebecca has experience developing human resources programs with fast growing, startup and technical companies. In addition to her human resource management background, Rebecca is also experienced in recruiting, developing training programs, analyzing organizational structure and producing operating procedures. Rebecca attended the University of Utah where she earned her degree in communications with an emphasis on alternative dispute resolution. She is a certified mediator upon completing a post-graduate certificate program. When Rebecca is not working hard in HR, she is caring for and running her 40+ sled dogs in Willow, Alaska.
Raju Shankar
CFO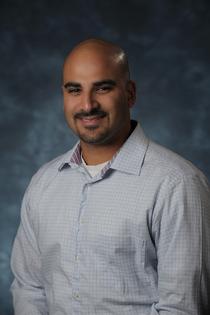 Raju has worked with a wide range of Alaska based businesses for over four years. He currently oversees the books of 25+ Alaskan nonprofits with annual budgets ranging from $100,000 - $2,500,000 in revenue. Raju brings a diverse background of business with experience in Governmental, Nonprofit and Construction Accounting. He attended Concordia University in Portland, Oregon where he obtained a degree in Accounting and Business Administration along with minors in E-Commerce and Marketing. Prior to his work with The Foraker Group, Raju worked as a traveling auditor and a controller for an Anchorage based Native Corporation. He currently owns two small businesses located in Anchorage.
Gretchen Specht
Controller, Shared Financial Services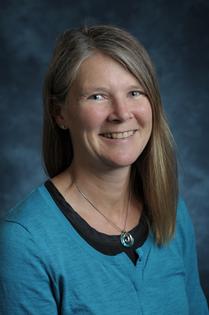 Gretchen comes to the Foraker Group via Cook Inlet Tribal Council (CITC) Shared Financial Services. Between working at CITC and starting at the Foraker Group she was on hiatus to realize one of her life goals of working in Antarctica. She and her husband worked two austral summer seasons at McMurdo Station, Antarctica and traveled to New Zealand, Nepal, Thailand, and the US. Gretchen has lived the majority of her life in Alaska. She graduated from Chugiak High School and received a Bachelor of Arts degree from the University of Colorado, Boulder. Gretchen worked for CITC for 5 years, providing financial statements and analysis to a diverse group of clients giving her a strong non-profit accounting background. Providing services to non- profit clients in the state of Alaska brings her a sense of community and purpose to her work life. She will be focusing on the big picture of growing Shared Financial Services responsibly to allow us to provide services to more non-profits while maintaining our standards of excellence.
Maura Wharton
Administrative Assistant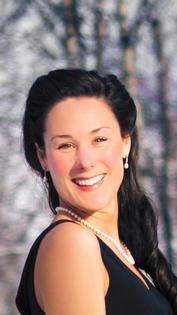 Maura Wharton is a lifelong Alaskan who is passionate about the outdoors and the arts. Maura is excited to be joining Foraker to help sustain the growing community of Alaska's nonprofits. She recently graduated with a Bachelor of Music in Vocal Performance from the University of Alaska, Anchorage. An active member of the Anchorage Opera, she enjoys singing Classical repertoire as well as Musical Theatre and Jazz.
Printer Friendly Version