Standing Beside Alaska's Non-Profits
Rasmuson Foundation Health Incentive Program
The Rasmuson Foundation generously supports The Foraker Group Benefit Plan through incentives that encourage early enrollment -- creating additional value to your employee's benefit program. Your organization will receive a cash contribution via Foraker of $250 per employee, per year (ending September 30, 2011) to be contributed to each participating employee's health savings account (HSA) for the first two years of this initiative ($500 total). This incentive is only available for the first 2,000 employees who enroll in either of the high deductible plans with an HSA.
How It Works
The HSA request form is available from Foraker. The enrolled organization will request a check from The Foraker Group by providing the total number of qualified participants in the high deductible program. For example, if the organization has six enrolled employees, then a request will be made for a total of $1,500 (six employees at $250 each) for the first year of enrollment. The organization must make that request before the end of the group's contract year. For example, if you enrolled in October 2009, your request must be submitted by October 2010. Once you have made your request, you cannot make another if you experience turnover with your staff. Only if your staff grows within the contract year can you make one more request.
During the second year of the incentive, organizations will again submit the total number of qualified participants in the health insurance program. If the organization has had an increase in participants, a request for more can be made. If the organization has had a decrease in participants, they may still request the same amount as their first year incentive. For example, if you submitted ten employees the first year of enrollment, but only have six now enrolled, you may still request the incentive for ten employees. Of course, any additional monies received over the number of actual employees enrolled must go towards the HSAs of those participating - to be divided equally among them.
Each qualifying organization will be able to determine how it distributes this incentive to the employee, either by pay period, monthly, quarterly, annually. But it must be placed in the employees' HSA. Because of the portability of the HSA account, an employee who leaves the organization will be able to take with them whatever funds have been contributed on their behalf.
Please remember, our objective is not only to be a competitive, sustainable benefit program, but also to provide tools for you and your employees to become more aware of your health and thus, create a healthier workforce. In doing this, not only will your health insurance premiums decrease from their current trend, but absenteeism and workers compensation claims will decrease. Simply stated, no downside exists to this program.
Click below to download the request form.
Downloads
Printer Friendly Version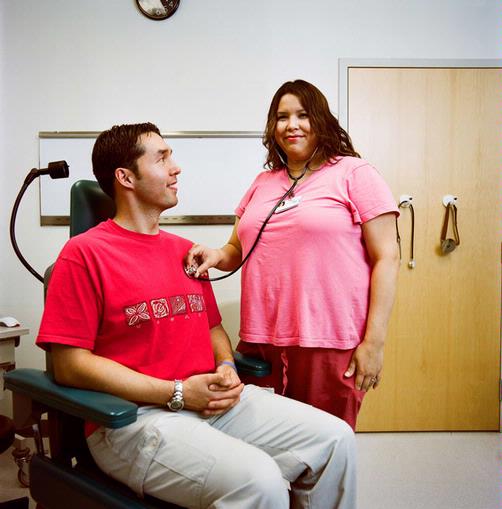 "We know that healthier employees mean lower health care costs and higher productivity. We hope that ultimately our success will provide an example of how other business sectors can offer insurance for their employees at a stable, affordable cost."
-
DENNIS McMILLIAN
Foraker President / CEO