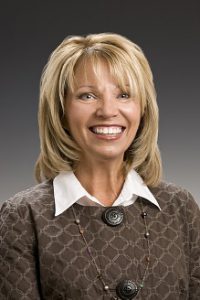 Congratulations to Carol Gore, President/CEO of Cook Inlet Housing Authority and member of the Alaska Census Working Group, who has been named chairperson of the U. S. Census Bureau's National Advisory Committee (NAC). Carol, who previously served as vice-chair of the NAC and who serves on its Committee on Racial, Ethnic and Other Populations, is the only member of the 27-person body who hails from Alaska, a state that poses unique challenges when it comes to the decennial census.
As chair of the NAC, which acts as a critical channel of communication between the Census Bureau and on-the-ground practitioners across the country, Carol will continue to advocate for a fair and accurate count in 2020, especially for historically undercounted populations. And as the only member of the NAC representing the 49th state and its unique challenges, Carol will continue to be a strong voice for Alaska and its especially hard-to-reach communities.
The largest and least densely populated state in the country, Alaska has one of the most difficult-to-count populations in the decennial census. From limited internet connectivity in rural Alaska to language barriers and physical barriers to restricted modes of access to remote villages, Alaska will require special counting methods and sufficient resources to ensure that all Alaskans are counted in 2020
In her time on the NAC, Carol has proven herself to be a fierce advocate for an accurate count in Alaska and has made important recommendations to the Census Bureau that will help improve its operations in 2020. The Alaska Census Working Group appreciates all she has done, and all she will do in her new role, to ensure that the most vulnerable populations and most difficult-to-reach areas of our country are counted fairly and accurately in the 2020 Census.
comments powered by

Disqus