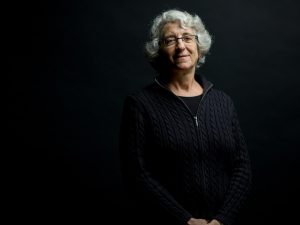 Mollie Kabler – Sitka, AK
Executive Director, CoastAlaska
Alaska Arts Southeast, Inc board member
I was in a place in my career where things were static. I'd been effectively managing CoastAlaska for a number of years, but I knew in order to stay energized I needed something. At the same time, my husband was recovering from cancer treatment, and the health threat had turned our world upside down. I was determined to be "all in" when I came to Catalyst, and what I gained was perspective. I changed the way I approached my work, and focused on strengthening important relationships in my personal life. I learned to be patient with myself, and to notice when I was holding myself back. Most of all, I learned that if I wanted change in my life that I, and no one else, was responsible for it. It hasn't been an overnight change – I'm still picking up the pieces, the Catalyst tools, and examining places to apply them. I can truly say I'm more accepting of my unique strengths and what I can bring to the table than ever before. 
Photo credit Ash Adams
comments powered by

Disqus