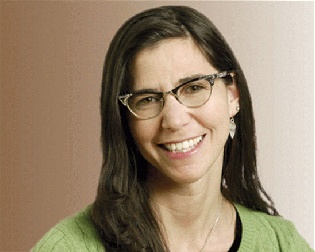 Creating a theme for our biennial leadership summits starts with listening to Alaska's nonprofit boards and staff and inviting Foraker staff to share what they are hearing and feeling when they're out in your communities. This year, our theme Stable, Resilient, Adaptive: Tools to Take Us Forward was born from this process. We see a landscape of two distinct characteristics: either boards and staff are hunkering down and digging in to grasp stability or they are looking beyond their traditional answers and attempting (and sometimes succeeding) in positioning their mission as resilient by changing the way the work gets done or worse, changing their core premise. To be sure, there is lots of gray in between, but the premise of this conference was that either extreme is not the answer – that the path forward in uncertain times is a balance of these approaches, indeed that our stability actually gives us room to think and breathe and act on tested new ideas. And in that testing, we find our resilience.
As Alaskans we know about the words stable, resilient, and adaptive. The cultures and traditions lived by Alaska Native people for more than 10,000 years show us best how this works. And our nonprofits show us every day that we can embrace these sometimes colliding attributes as we strive to see the results of our missions in every corner of our state.
Perhaps there is no clearer example of this than the current climate in which we operate – a state in fiscal upheaval and a country at odds, both taking aim at our sector. And yet, the demand for our services is up and we are the one sector with job growth, not decline. We are also asking better questions every day about how we need to adapt – not for the sake of preserving our own institutions, but to truly work to change how people and the planet are served by our work.
At our 2013 summit we introduced our new book Focus on Sustainability: A Nonprofit's Journey. Our nonprofit sustainability model has now been shared with tens of thousands of people around Alaska and across the country. It continues to guide our work, and we continue to learn from using it. For this reason, we anchored our theme in our model and used it as the framework for our exploration. While we wanted our guests to explore new perspectives on ways to adapt, we also wanted the Foraker team to share tools for mission stability. Our goal is that our sector is ready for challenges and change.
Even if you were not able to be with us at the summit, I encourage you to spend some time with the conference program and check out the summary of the sessions. We will be following up with the key ideas from all of the sessions, and we are happy to visit with you individually on any of the ideas that spark your interest. You can also see some suggested "next steps" that grew from the summit. We've placed those on our blog and in this month's newsletter. Again, all of us can take these steps whether or not we attended the summit. The tools and lessons are available to everyone. To that end, I am offering four ideas that surfaced in all the sessions and struck me as especially powerful.
The first is not a new idea, but one that could be found in each and every conversation about how we move forward – and that's the requirement that we must uncover our assumptions. It is in the journey of questioning our assumptions about how we see the world, our mission, and each other, that we find our breakthroughs. I have been fortunate to facilitate this process and joyfully bring it into the work we do at Foraker. However, it was not until this summit that I fully appreciated the ability of this concept to break down the barriers that connect us as people – the barriers that keep us from our whole self – or the barriers that keep us from effective collaborations. This concept was woven throughout the summit. Like all new approaches, we need to practice it to become skilled in using it, and I encourage all of us to do that.
Second, I was reminded that people and missions are where they are at any point in time and that's where we begin our work together. I say this because I heard so much helpful feedback from participants about what they liked, what resonated with them, and what they were excited about. What might be overly simplistic to one person or group was the perfect conversation for another. What was enlightening to some was already in place with another. For some this was validating, for others a completely foreign concept. Foraker's job and the job for all of us who support missions through philanthropy, program partnerships, and service is to meet you right where you are and go with you where your missions need to go to serve our communities. To that end, the request was clear to our team: do more trainings on topics that we assume people already know about and offer more opportunities for people to share their own learning.
Third, listening is a skill and an art. Many of the session leaders asked us to hone our listening skills. What seems like such a human moment can be an enormous challenge. It takes intentional practice. All of our presenters focused on this critical skill and Akaya Windwood especially reminded us that to be a leader means to act in a way that we are WITH each other as we listen to what happens next rather than simply telling people the answer. Indeed, she reminds us that as leaders we must readily acknowledge that "sharing time is an issue of power and justice." David Erlichman and David Sawyer also tied our ability to listen to building trust in all of our relationships – reminding us that we can only move forward at the speed of trust. We all have this tool in our toolbox – when we use it with care and consideration, it becomes the greatest tool of all.
Finally, as important as it is to gain new knowledge and insights and to take action, it is equally important to make space for all of that by leaving behind old ideas and behaviors that no longer serve us and our mission. We cannot create more time, but we can make the time we need for what matters the most. Working on our bad habits, challenging the behaviors that keep us from moving forward, and disrupting the "way we have always done things" is necessary. Stability, resiliency, and adaptability do not require doing more with less. Instead, we are required every day to consider our work and to do what is most core – and do it together, not alone.
I am incredibly curious about what you will do with the insights and tools that were presented at the summit. Please know that the Foraker team is ready to support you every step of the way.
An event like our leadership summit doesn't just happen. It takes months of planning and participation. And I want to acknowledge that.
A huge thanks to our dynamic national guests. We are grateful for their facilitation, their expertise and their willingness to share their journey with Alaskans. They included Jeanne Bell, CEO of CompassPoint, David Ehrlichman and David Sawyer, Partners in Converge for Impact, Richard Evans, President of EmcArts, Inc., Katie Orenstein, Founder and CEO of The OpEd Project, Steve Patty, Founder of Dialogues in Action, and Akaya Windwood, President of the Rockwood Leadership Institute.
I am also grateful to our local team who shared their wisdom and energy with us – Dennis McMillian, Chellie Skoog, and Mike Walsh. And a special shout out to Elizabeth Laa.guen.gei, Kaa Tsáas Medicine Crow, President/CEO of First Alaskans Institute, for serving as host for a dialog on racial equity in Alaska, to Matt Waliszek from Orzel Photography who provided photo fun and some great head shots for us, and to Becky Kendall from Momentum Dance Collective who helped us connect our whole bodies through movement to the thoughts, ideas, and experiences of our two days.
Special thanks, also, to our sponsors who made it possible to bring participants from around Alaska to Anchorage, as well as our dynamic facilitators from across the country. They are all invested in Alaska's success and are long-standing partners to the nonprofit sector: Rasmuson Foundation, Mat-Su Health Foundation, Tesoro Foundation, Alaska Native Tribal Health Consortium, Alaska Mental Health Trust Authority, GCI, Providence Health and Services, and Wells Fargo.
I leave you with a remarkable moment from our summit. Imagine the scene. Attendees are working in small circles, closely listening to one another about what matters most to them and then gathering their thoughts into one sentence to form their collective intention for Alaska in 2050. Each group sends a representative to the front of the room to voice their intention. The result is a poem:
"Our Alaska in 2050"
Composed by 450+ attendees of the 2017 Foraker Leadership Summit
Empowering the youth of today by fostering and nurturing strategic partnerships for equal opportunities for safe and thriving communities.
We are dedicated to preserving natural resources for future generations of Alaska.
Creating a generation in Alaska that embraces educational opportunities and safe and innovative collaboration for the overall health and safety and overall well-being of our children.
We envision an Alaska where diverse cultures are celebrated producing an environment of intentional cooperation.
To bring a spirit of nurturing connected statewide community that is a place for celebration, inclusion, and acceptance.
As a thriving river in 2050, Alaska is healthy and vibrant, connecting our past to our future in a sustainable way.
Alaskans are stewards of diverse people, culture and resources.
The local and federal governments collaborate within the nonprofit sector to inform the community.
Nonprofits are the fireweed that makes Alaska flourish so it can be as beautiful on the inside as it is on the outside.
Alaska's forests are the complex multigenerational ecosystem that represents the diversity and strength of our state.
Through intentional work, Alaska provides an opportunity for healthy environments and thriving communities.
Alaskans thrive in harmony with each other and their environment in 2050.
Alaska will strive for an innovative and sustainable economy that serves everyone in the larger community of the state.
Fostering healthy relationships to promote a sustainable future for all Alaskans.
In our oceans, when one species succeeds we all succeed.
To create an inclusive and global Alaska where people thrive while being good stewards of the environment.
A robust economy that builds on a sustainable base of our natural and human resources.
Government must collaborate to provide opportunities for all Alaskans to be part of healthy inclusive communities.
Alaska has a sustainable culture of equity where all people live free from violence, where both human and natural systems thrive for generations to come.
We honor Alaska's elders, creating an environment for them to thrive in all aspects of their life.
People in Alaska will have more access to Alaska's plants for food security and a sustainable economic future.
Alaska will be a land that flourishes, is sustainable and has blueberries for our grandchildren and great-grandchildren.
Our thriving cities reflect the beauty and diversity of our state.
We are an innovative Alaska ecosystem where individuals and communities can adapt and thrive.
We are good stewards of our people and places and provide infrastructure to support lifelong multigenerational participation in communities and learning systems.
Alaska will be an environmentally clean home to healthy well educated children who love and accept each other.
To become a state where we are dedicated to success of our people, wildlife and natural resources.
Alaskans will have created a self-sufficient sustainable culture that supports personal and community health, responsible stewardship of our natural resources allowing all to access and enjoy our beautiful state.
Through nurturing our diverse heritages, cultures and perspectives of our rural neighbors we create opportunities to thrive in a resource rich Alaska.
Envisioning an Alaska where our common unity celebrates our diverse environment and culture of respecting our human and nonhuman animals alike to ensure a sustainable future.
Like dynamic and trail blazing glaciers, Alaska is ever changing as it retains its history.
"Ode to Alaska"
Composed by Akaya Windwood for the 2017 Foraker Leadership Summit
Alaska Matters
The Willow Ptarmigan, king salmon, blueberries matter
Forget-me-nots, the four-spot skimmer, dragonfly, moose matter
Bowhead whales, the Sitka spruce, Alaska malamutes, all matter
Dena'ina soil, the Bering glacier, Bristol Bay matters
The Yukon and Kuskokwim rivers, the Aleutian Islands, the Bush, the Arctic National Wildlife Refuge matter
And people matter – all the people – all our relations here
Matter
What is your intention for Alaska? How will you work toward that goal with partners from the sector, government, and the business community? Share your one sentence with us.
comments powered by

Disqus