Dashboard
An important characteristic of a high performing nonprofit is the ability of decision-makers to make informed choices that move the organization toward its goals. At Foraker, we use several tools to help both our staff and board reach mission-critical decisions, including development of our strategic plan, our annual operations plan, our budget, our Theory of Change, and our Dashboard. All these tools are firmly rooted in the Foraker Nonprofit Sustainability Model.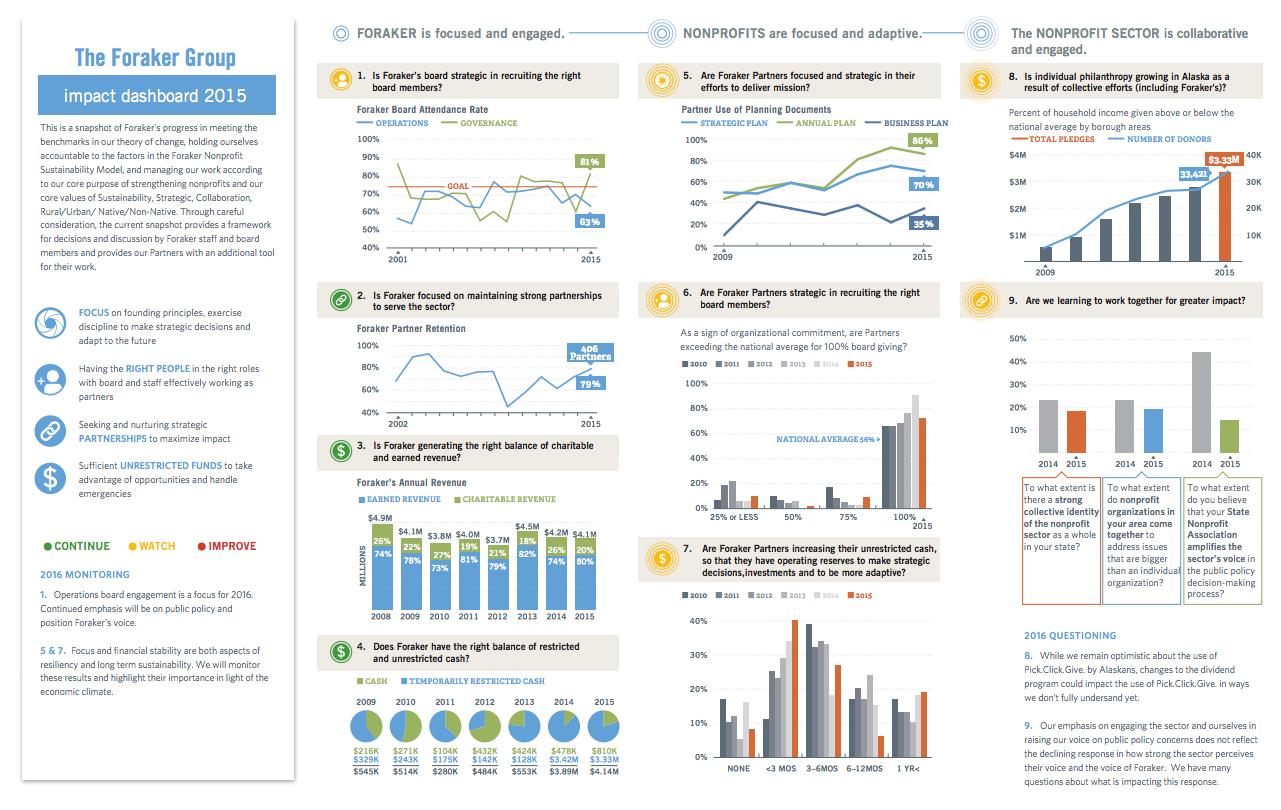 Because it is neither practical nor helpful to measure everything, we have undergone an extensive process to identify appropriate indicators for our dashboard measurements that coincide with our theory of change and our sustainability model. At its highest level, our theory of change reflects that if our organization is strong and engaged then we can better support our nonprofit Partners, which in turn will strengthen the sector as a whole. 2010 is the baseline year for data collection unless otherwise noted.
We give special thanks to our Partners who fill out an assessment survey when they join and again each year when they renew their partnership. This information greatly assists us in measuring our performance, staying relevant and allowing our team to anticipate future needs.
To see more information about our Partners, click here.