Pick.Click.Give. 2013 — It's not too late to increase your results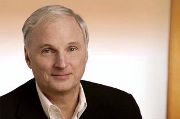 One of the most unique and successful efforts to increase individual giving in Alaska is Pick.Click.Give. In a few years, its success is evident. But we think that the long-term impacts will be far greater and it will take more time for its total impact to be fully understood and appreciated.
In some states the nonprofit sector, usually under the leadership of a community foundation, has coordinated strategies to increase charitable giving. These efforts typically encourage people to give a certain amount of money, a percentage of income, or to consider a planned gift. These approaches have increased individual giving in many states. However, no other state has the asset we have with the Permanent Fund Dividend – therefore, we should see even better results.
Anyone who has read this newsletter knows that based on various studies, Alaskans, especially those with the highest annual income, do not give as much as people in the Lower 48. While we have very generous support from the Rasmuson Foundation and the oil industry – as well as from many other unique philanthropic institutions like the MatSu Health Foundation, the Alaska Mental Health Trust Authority, Bethel Community Services Foundation, the Atwood Foundation, and others – and we have growing support through community foundations with the leadership of the Alaska Community Foundation, we can and should increase giving from individuals.
The few nonprofits in Alaska that raise significant money from individual donors have been intentional and strategic. The United Way of Anchorage continues to have the highest level of support from individual donors compared to other urban communities around the country. Alaska Public Telecommunications, Inc. (KAKM, KSKA, APRN) raises more in Alaska than almost any of their public radio and television peers in the nation. There are more examples of nonprofits like the Fairbanks Community Food Bank, Beans Café, and the Anchorage Concert Association that do a great job of identifying, cultivating and asking their constituents to give. And that's the secret. You have to ask to get.
Alaskans are not at the bottom of the list of individual charitable giving statistics because we are cheap. We are at the bottom because nonprofits in Alaska don't ask. We feed people "plastic chicken dinners." We auction, we run, we raffle. We need to ask.
Most Alaskans who file for the Permanent Fund Dividend online do so in the first 30 days – in January. But a significant number of people wait until February or March to file. This article is intended for those nonprofits that have not done all they could, so they will do more to take advantage of this opportunity and raise more money.
Specifically they need to ask for donations through Pick.Click.Give. It is not too late!!! Even those Alaskans who have already filed can go back online and give, or increase their contribution.
Pick.Click.Give. was implemented by dedicated partners who have one goal: to increase individual giving in Alaska. The Rasmuson Foundation, specifically Diane Kaplan, and the foundation staff are most responsible for making this program a success. While we can expect the Rasmuson Foundation to continue its leadership to help grow philanthropy in the state, the foundation along with other Pick.Click.Give. partners including the Alaska Community Foundation, United Way of Anchorage, the State of Alaska Permanent Fund Division, and The Foraker Group assume specific responsibilities for the operations of Pick.Click.Give. Many more organizations provide funding to help promote the program. Together, these leaders envision a state that becomes a leader in individual giving, not the bottom. But without the active participation from the almost 500 nonprofits that participate in Pick.Click.Give., this effort will never achieve that goal.
Training is available for all nonprofits that participate in Pick.Click.Give. This training provides information on the communications and solicitation techniques that will maximize support. It offers examples of best practices from other nonprofits that have been successful in generating significant contributions from this program. Most, but not all, of the organizations involved in Pick.Click.Give. have been to one of these trainings. Unfortunately, not enough of them heed the advice from those sessions. If they did, they would raise more money.
It seems that human nature is to resist asking for money – except for teens who have less fear asking their parents for more. There continues to be a lack of understanding about the basics of fundraising. One myth is that when people see an article or an ad, or hear a public service announcement about a nonprofit's good work, they are compelled to write a check. That rarely happens. Research shows that such promotion will get less than 2% response from those who heard or saw it. The only time the public seems to respond in a significant way to what they see or read is when it involves a tragedy, a natural or man-made disaster. When we witness tragedy, we are often compelled to give. Otherwise, if we want to raise money, people need to be asked to give.
When a nonprofit has the discipline to invest in a long-term strategy to identify, cultivate, encourage, ask, and then reinforce those donations, over time, asking gets easier. This is what is called "development." Committed donors should be the vision all nonprofits seek when it comes to sustainable income. Committed donors are those people who already plan to give and only need a reminder. A development process can take years before real, sustainable results like this are realized. And when it is, the ask will get easier.
Until a nonprofit builds that base of committed donors through development, it must continue to ask the old fashioned, hard way if they want to raise money. The more personal the ask, the better. While an ask using mail or media may only predict a 2% response, research shows that a direct, person-to-person ask can deliver better than 50% response! Just having a nonprofit's name listed on the Pick.Click.Give. website and relying on our Pick.Click.Give. marketing to raise your nonprofit money will never be enough for good results. Visibility can reinforce a donor's intent to contribute and it can reinforce that decision to give. However, it will rarely generate a contribution unless you ask for that contribution.
If you have not heard the results from last year's campaign, it was the same as in prior years – public radio stations did very well through Pick.Click.Give. This should not be a surprise since they actively promote this program. While they provide tremendous exposure for all of us, they also ask for themselves. Therefore, they raise more money than most other participants. They are also unique because they have many committed donors through years of development.
Still, in last year's campaign public broadcasting was not the biggest winner – that was Bean's Café. Beans is obviously a well known nonprofit across Alaska. It also has a compelling mission and does great work. But the reason that Beans raised the most money is that more than most, they asked people to give. They did not have the airwaves to ask like public broadcasters. They used mailings, emails, and social media. Most important, though, they asked over and over again.
If your organization wants to take full advantage of the tremendous opportunity of Pick.Click.Give., it is not too late to implement more strategies to increase your results. Here are some simple ideas you may want to consider:
Identify your constituents. Another myth about fundraising is that there are lots of people we don't even know who will give if they only knew how much good we do. The fact is that the people who are the most likely to give are the people already touched by our mission. And while strangers that learn more about a mission may find it compelling, the list of prospects that will generate the best results starts with those who already know us the best – our staff (current and past), our board (current and past), volunteers, clients, patrons, and their families – anyone who already knows who we are and what we do. If we start a fundraising strategy by asking strangers to give, we will not be as successful as through asking our friends to give.
Communicate with those constituents in as many ways as possible. For example:

Call them (not during mealtime!!). Set up a phone tree where board members or volunteers call and encourage giving. Remember a personal ask is always the best. But if you can't personally contact every prospect then:
Ask all of your current donors to ask 3-5 of their friends to give. (Remember, people are more likely to respond to someone they know. So whenever possible, get someone who knows the prospect to ask.) Or,
Send a letter and/or a brochure via "snail mail." But make sure you ask! Or,
Send an email, connect them to your website, but be sure to ask.

Develop appropriate recognition and ongoing cultivation and engagement strategies for donors who provide their contact information.

Make a special effort with all new donors.
Maintain appropriate communications with all donors during the year to reinforce their contributions.

Ask, ask, ask, ask, ask, ask, ask.
Thank, thank, thank, thank, thank, thank, and thank again.
Don't waste any more time.
Another myth is that you have to compete with your fellow nonprofits in order to raise more money for your nonprofit. The fact is that so much potential exists through Pick.Glick.Give., that you can raise much, much more and so can all the other nonprofits on the list. If every Alaskan only gave $50 from their PFD, we would raise $35,000,000! Realistically, we will never get 100% of Alaskans to give. But if we only could encourage 10% to give (that's the number of public radio listeners who contribute to their local station) and that 10% gave the average gift from last year's campaign, or $100, we would raise $7,000,000!!! Last year Pick.Click.Give. raised $2,200,000. Your only competition is a belief in the myths.
It's not too late…….ASK.
And also remember to ask your family and friends. This little bit of effort will build powerful philanthropy in Alaska.