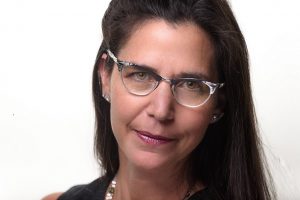 The challenges in this world today are many. They come in the form of weather disasters, war, climate change, human action, and many other causes. There are so many critical areas that call to us for action, it's easy to understand how we can feel distressed and inadequate in the face of such overwhelming events. Today, I join you in considering how to respond in a way that helps us restore our energy, renew our faith, and strengthen our resolve to continue our critical work.
There are no magic answers to these questions. But in the midst of disasters around the world, we are hearing and seeing stories of remarkable heroism by individuals and nonprofit organizations mobilizing in unprecedented ways to support and stand up for those who have fallen. Some of these people and organizations train for these days and are ready to act, but many more of us are left to consider the immediate possibilities of what matters most, and then take action.
And when it does matter most, some of you will use words to both calm and inspire others to action – others will use personal action or organizational action to model behavior. The injustice of our past and present will motivate us, the needs of those we serve will motivate us, the rights of people and our planet will motivate us, the ethics and integrity of our work will motivate us, and the plight of our neighbor, co-worker, family, and stranger will call us to action. We cannot avoid a crisis completely, but how we choose to respond is a choice we all get to make.
So, are you ready? Are you ready to respond with a voice of stability while acknowledging urgency? Are you ready to respond with a voice of solution while acknowledging deep seated problems? Are you prepared to offer hope while acknowledging sadness and grief? How will you answer these questions for yourself and your organization? These are hard questions and likely harder to answer. That is okay, the goal is to begin to consider them today so you are prepared for tomorrow. I encourage you to join with your team – board and staff – and consider the possibilities together.
I also want to suggest one action you can take right now. Please consider donating money to one or more of the many nonprofits doing remarkable work in the face of disaster. We join with you to send our good energy and our personal donations to the flooded families and people in Houston, Bangladesh, India, Nepal, and Pakistan and those now in the path of Hurricane Irma. We are also with those enduring fire, smoke, and extreme heat in California, Oregon, Montana, Idaho, Wyoming, and Washington and the communities in Mexico devastated by the recent earthquake. We know that Alaska nonprofit staff and volunteers, rescue personnel and firefighters are on the ground in affected areas in this country. They have joined incredible local teams in each of the affected regions. Please do what you can to support their heroic work. Stay connected and informed about ways to engage and do your homework before making an investment. Remember that overhead is part of ensuring a great mission and if you want amazing people on the ground doing critical work you have to be willing to invest in them.
Thank you. I may not have a perfect answer for you today, but I am grateful for all of the work I see carried out by extraordinary people and organizations and this brings me energy and inspiration. Our team is grateful for all your efforts, both in a time of disaster and every day. Please take a moment to find your balance in this unstable time, and know we stand ready to assist your mission efforts every step of the way.
comments powered by

Disqus