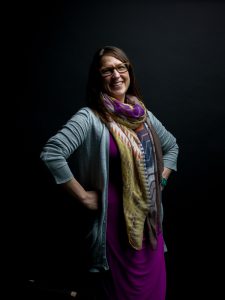 Allison Fong – Seward, AK
Seward Community Foundation
I had my first big leadership role in my career – a thrilling accomplishment – and three years in, I started to wonder how to take the next leap, how I could stretch myself to be better and more effective. I knew people that had "it," but I didn't have a map to get there, and I wasn't really sure what "it" was.
My life was a series of road trips – traveling for work, getting out on Alaskan adventures – it felt like I was always on the go with no time to feel grounded. Catalyst compelled me to STOP and take stock of the things in my life that are most important – to really take note of the relationships that mattered most. I began to recognize how important it was for me to create space in my life for peace and reflection.
With the right tools and focus, I've been able to balance working remotely with having a baby – being a leader in my career while being present for my husband and daughter. Catalyst helped me to show up fully – to find more joy in the present, and to be more fully heard and understood.
photo credit Ash Adams
comments powered by

Disqus