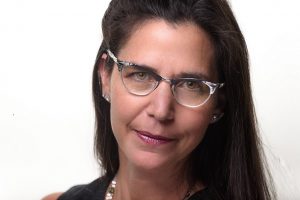 As we close in on winter in Alaska, each of us is doing our seasonal work of filling freezers and shelves with food, storing lawn furniture and securing our outside environment from the impending wind and snow, calculating how long until we need to switch our tires over to combat icy snow-roads, and generally realigning ourselves and our families for the season to come. We go through these motions with equal amount of routine and stress – like working out a muscle we haven't used in a few months. It's hard and takes effort, but it's familiar. In this change of season, we respond accordingly.
In our nonprofit work environment, we also know this fall season. There are things we do at this time of year because our boards are back from fishing and extended weekends, and our staff is firmly planted back in the office as their children go back to school and the summer adventures are fading into memories. Now is the time to take a deep breath and get into your fall routine.
Of course, the mission didn't take a summer vacation so it is not the daily operations that need dusting off. It's the difficult, but predictable tasks that need our attention now.  What are the things you can prioritize each fall? Here are my 5 recommendations:
Get your finances in order. For those not on a July 1 fiscal year, fall is the time for all the other groups to accomplish their final budgets to meet the October 1 or January 1 deadlines. Surprisingly there are still groups operating without an annual budget. If that is you, read this article I wrote in June about the importance of budgeting. Budgeting is critical to being financially responsible for mission and so is an annual external "look." For mid to large budget organizations, this means that fall is typically audit season. Yep, that time of year when a collection of professionals in well pressed clothes show up in our spaces and do the critical work of helping us understand if our systems are in full working order. This is the equivalent of a good tune-up as we enter another season. Are all systems "go," or is there room for improvement? Auditors are a true gift when they do their due diligence, and we are open to their work. For some this is a nerve wracking experience because they understand there is work to do or because they were handed a mess from a predecessor. But for all of us, the external perspective is critical to our job as mission stewards. If you are not getting the most from this experience, we recommend these questions to consider asking as you walk through the process.

What are the opportunities for improvements?
What will we do to improve our internal processes and build efficiencies? SO that… we can be better!
Have we done our best? If not, what needs to change?
Are there changes to our workflow, tracking mechanisms, or operations that will allow for more efficient and effective management/stewardship of our resources all year long – not just when we're prepping for audit?
The goal of these questions is to move from anxiety around audit to competence and confidence throughout the year. For those of you not engaging in an audit, the lessons still apply and we still strongly suggest that you get an outsider to review your process. That can be from a trusted member of your finance committee who is not on your board, or by asking a financial firm for a review which is less in-depth and less costly but still provides an important level of feedback and oversight. Your job as board and staff is to be financially responsible to the public's trust in you—especially when it comes to money. How will you ensure this is a valuable experience and not just the equivalent of getting caught in a snowstorm unprepared?
Stoke the fire and reserve the meeting space – this time of year means it's time to schedule a board retreat. Sure we can do these knee-deep into winter but the season starts now and you will want to make the most of it. In Alaska, when our average board members are serving on three or four boards at any given time, and then they also want a life, scheduling a board retreat is likely the most difficult part of the adventure. But oh, the rewards can be sweet. Actual space to listen and learn, to connect and grow, to strategize and plan. Having facilitated hundreds of these each season, my team and I know the gift of a thoughtful space. The time to be, what Richard Chait refers to as "generative" (source: Governance as Leadership) – when we have room in our connection with each other to ask "why" and not just "what" or "how." The gift of "why" means we typically ask a better question about our work and connect deeper to its meaning. The gift of "why" often means our goals in our plans are more grounded and less reactionary. The gift of "why" means we are likely to use our time in equal measure to build our team and make real plans. Retreats don't have to be fancy or expensive – sure those happen, too – but the common denominator we see more in successful retreats include these few things:

The board and staff leadership have a voice in the planning and defining success. Too often the CEO or board chair have very different views about what is most important – creating space up front to define success pays big dividends on engagement.
If it is a board retreat the majority of people at the session are board members rather than staff. Too often staff overpower the board members and either do the majority of talking or define a detailed agenda, never creating a generative space for board members.
Our job notwithstanding, we believe strongly in an external facilitator – even if you are an expert or even if one of your board members can do it. Having an external person facilitate your space means you and your team can focus on each other. Importantly, it also means that the board or staff member who might be the facilitator instead gets to be an equal voice in the room. If hiring an external person is not possible for any number of reasons, consider rotating roles during your retreat so you can maximize the roles and voices in the room. Each retreat agenda will look different. For many of you the topic of the day will be planning for the future either long-term or near-team, for others it will be skill-building or diving into a meaty topic that needs considerable attention and depth. Whatever is on the agenda, make sure you add a healthy dose of fun, connection, and reflection.
Place matters. One of the gifts of a retreat is that it isn't in your regular room – wherever that might be. So get creative on a budget or do a once a year mini-splurge – wherever it is, remember the environment matters in how we engage .Our space sets a tone and will absolutely influence the agenda. Be thoughtful and match your space to your goals.
Finally, eat. Trust is often built over a shared meal. Again, you can go potluck or popcorn or catered delights. Every organization has its own culture and food is one of the ways we see that in action. The groups who take a moment or two to share some food find not only their bodies fueled for the work but their energy is renewed from the shared experience.

Speaking of renewing our energy and our spirit, the fall brings us the season to focus on philanthropy. A Latin word meaning love of humankind, fall is when we gear up as organizations to renew or create healthy habits for people. I am often asked if there is a season of giving and in this regard Alaskans are no different than our friends around the country – fall is our season and our job as organizations is to be as donor focused as possible. The inside-speak of "annual giving" is externally what donors and potential donors experience as an opportunity to invest in the causes and missions they care about on a regular and consistent basis. This is a whole newsletter article or 10 in and of itself, but suffice it to say, this is our season to be implementing our donor recognition, communication, and solicitation efforts. As you plan your year-end strategies, remember to always start at home with your board before reaching out to your donors and then your potential donors. Remember as well that there is no such thing as one size fits all fundraising strategies, so success means focusing first on a clearly identified person or group of people and matching your strategies to them. This kind of approach will necessitate the need for a clear plan. If you are new to fund development planning, check out our blog on the topic or give us a call. I promise you that going slow in this season means going fast all the seasons to come.
And, for those of you preparing to welcome donors through Pick.Click.Give. starting on January 1, this is the perfect time to brush up on the latest messages and tools of the program and to fully integrate it into your overall fund development planning. Foraker is a devoted partner to the Pick.Click.Give. program at the Alaska Community Foundation and we are offering classes as an addition to the great tools you can get straight from the Pick.Click.Give. team.
While we often think of this as the season of "asking," I invite you to consider this as a season of "thanking" as well. I have yet to meet an organization that is satisfied with their donor recognition efforts, which means most all of us could do a better job at making sure our current donors, volunteers, and team feel thanked for the gifts that they give. This step is so very important before we move into asking people to invest their time and financial resources again into mission. This coming season we will be launching a new course on donor recognition. I hope you will join us.
As we contemplate the full cycle of our donor relationships, this is also the season we solidify our relationship strategies with our policy makers both nationally, statewide, and locally. With the legislative session beginning in January, and Congress moving into full swing this season, now is the time to determine your public policy priorities. For those of you traveling to DC, your tickets are likely purchased and your appointments are on the books. But there are plenty more who are new to this role and are just getting comfortable with the notion that public policy is a requirement of good mission stewardship. Whichever camp you are in, as I have said so many times before, public policy advocacy is no longer a luxury for us, but a requirement of our work. This is the time to engage our boards, staff, and volunteers in our key strategies. A few reminders that we find helpful in our own work:

Stay focused. In this political environment both locally and nationally there are so many areas to grab your attention. Pick a few and be powerful and clear.
Do your math and know the financial return and the social return on government funding at every level – not just how much you save but how much you generate as a result of your efforts. The nonprofit sector is an economic driver not a drain on the economy. Our sector is a powerful partner to government at every level. Let's get better at telling that story.
Be a fantastic advisor on efficiencies and economies of scale. Pull a chair up to the policy table and offer your best suggestions. If cutting is the name of the game, be the one to offer the creative solution that actually improves lives and our communities rather than letting the sound-byte win the day. Those answers are rarely fixes and often do greater harm.
Remember you are part of a larger sector and a broader ecosystem. Your job is not organizational survival, it is about mission results. So focus on an abundant model rather than one of scarcity and competition. Just because you are being asked to compete doesn't mean that is how you have to show up.
This is a short list of four, and I bet you have your own list that could add some more seasonal tasks. I would love to know what is on your mission list. I also want to share one more from my own seasonal routine that gives me the added push to do my lists.
Each fall, as winter creeps down the mountains and I grab every last ray of sunshine, and my days fill with all of the regular mission work and all of the seasonal work that I just described, I remind myself that self-care is mission work. So I make sure that I have one thing in my own self-care tool box. I "have tickets." This is the phrase we use in my family to refer to the goal of knowing what the break looks like. The tickets could be metaphorical or physical, the intention is the same – a break to renew and recharge for the next season. For me, it usually looks like a deep winter moment of cashing in my Alaska airline mileage and finding some sunshine. It could also easily mean a staycation in fuzzy slippers – the destination and the vehicle is less important than the goal of personal care. So, as we embark on this season of doing our work and our seasonal list, I invite you to add one more – get your ticket to self-care. This is the ticket to renewing your energy for the next season.
comments powered by

Disqus