Consultants
Mac Adkins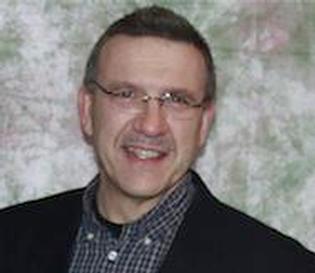 Finance
Mac Adkins is an independent financial consultant and has worked in the nonprofit sector in Alaska since 2000. Mac is originally from Montana and received his Bachelor's of Science Degree, Accounting option from Montana State University. Mac's family originally moved to Alaska in his youth and he attended elementary school in Anchorage and well as high school in Homer. Mac and his family returned to Alaska in 2000 to take a position as Finance Director of Central Peninsula Counseling Services in Kenai. In 2004 Mac accepted a position with Alaska Children's Services d/b/a AK Child & Family as Chief Financial Officer in Anchorage and held that position until 2017. Mac also volunteered his time as Board Treasure of Child Care Connection, d/b/a Thread from 2005 to 2010. Mac's interest as well as experience in nonprofits led him to begin working with The Foraker Group.
---
Todd Allen SPHR, CCP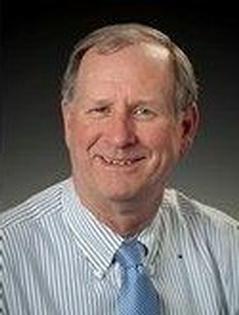 Human Resources
Mr. Allen is a seasoned human resource professional with 20+ year's executive leadership experience providing HR solutions and expertise to organizations in diverse industries. He has been involved with the strategic restructuring, HR process transformation and re-engineering of organizations in Alaska, the L-48 as well as international countries. Committed to the success of non-profit organizations, Mr. Allen has developed an expertise as a human resource generalist and is also a recognized expert in compensation and benefit plan administration. Mr. Allen maintains two professional Human Resource certifications - a Certified Compensation Professional (CCP) with WorldatWork, and a Senior Professional in Human Resources (SPHR) with the Society for Human Resource Management. He also holds a State of Alaska Insurance Producers License qualified to conduct business in life and health insurance. Todd has undergraduate degrees from the University of Maryland and Southern Illinois University-Edwardsville. He is a USAF and Alaska Air National Guard veteran, retiring after 23 years of service. Todd lived in Alaska for 30 years, and now resides with his wife in Bonney Lake, WA.
---
Robert Churchill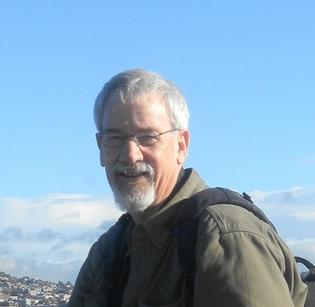 Human Resources
Bob came to Alaska in 1986 as Director of Human Resources for USPS working statewide through 1995. In 1995 he moved to a Senior Operations Manager position working primarily with operations outside of Anchorage which at one time or another included most of the State until he left the organization in 2004. While in human resources, he worked in both the employee relations and labor relations areas, spending a significant amount of time during a four year period as an advocate in arbitration and EEO cases. He has a broad experience working with employee recruitment and retention, promotion systems, attendance control and implementing labor relations/labor contract provisions. Bob also has experience working in areas of natural resource management (Fish and Game) both in the state and federal systems in Alaska which involved, taking testimony, and making and/or recommending decisions on laws that would apply to these areas as a member of the Fish and Game advisory committee, Southcentral Subsistence Council and Board of Game.
---
Tor Daley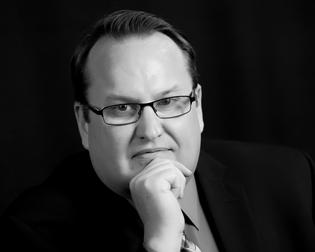 Finance
Tor Daley is an independent financial consultant and has worked with local government and not for profit organizations since 1999. Alaska captured Tor's heart having spent time aboard a Coast Guard cutter in Alaska waters as well as a land-based tour in Kodiak, Alaska. Tor is originally from Idaho and received his Bachelor's of Business Administration with an emphasis in accounting from Boise State University in Boise, Idaho. Tor holds licenses as a Certified Public Accountant (CPA) in both Alaska and Idaho as well as the Chartered Global Management Accountant (CGMA) from the American Institute of Certified Public Accountants (AICPA). Tor held positions as Controller and Director of Shared Services Accounting at Cook Inlet Tribal Council as well as Vice President of Finance at The Eyak Corporation prior to devoting himself full-time to tackle any challenge in the accounting arena. Tor currently spends his time as a volunteer and board member of Child Care Connection, Dba. Thread and the Municipality of Anchorage Investment Advisory Commission.
---
Kim Erickson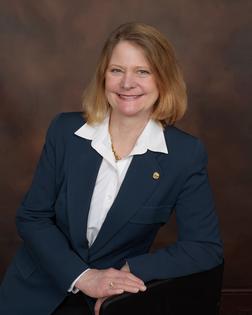 Finance
With 28 years of management and accounting experience, Kim serves as an independent finance consultant for The Foraker Group. A native Floridian, she graduated from the Florida State University earning a Master?s of Accounting degree and a Bachelor?s degree in accounting and finance. Her career began as a CPA working for Arthur Young?s Entrepreneurial Service Group in Southern California and later traveling overseas for the Walt Disney Company as an auditor and financial analyst. In 1995, Alaska captured her heart and she moved here to launch an air cargo company flying freight to rural Alaska. Kim has spent many years as an active volunteer with various organizations including Rotary, the Alaska Children?s Choir, and the Japanese Immersion Program. Her interest in nonprofits led her to begin working with The Foraker Group. When she is not providing consulting services to the nonprofit community, Kim co-owns and operates a local business that manufactures laser signaling devices.
---
Billy Finley
Web Developer
Billy has been employed as a full-time web designer since 1996. In 2000, he started the company, Couloir Graphics, to handle a growing number of requests for his independent work. Through Couloir Graphics he has designed websites for clients across the country ranging from artists and nonprofit organizations to universities and corporations. William specializes in creating websites that are easy to use for both the site visitor and the client. As a designer and programmer, he brings a unique responsiveness to clients' needs.
---
Emily Groves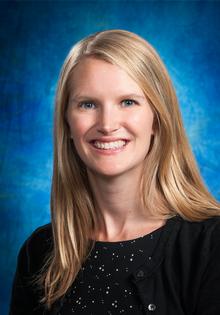 Fund Development
Emily serves as a development consultant, a Sultana navigator, and works on other Foraker special projects. Emily also spends her time working in many capacities as co-founder and Board Chair of the Peruvian-based NGO, Sacred Valley Health. Prior to moving to Anchorage in 2016, Emily led development efforts at Seattle's Town Hall and the Economic Opportunity Institute, managed special projects at The Brookings Institution's Center on Children and Families in Washington, D.C., and worked in Braunschweig, Germany as a Fulbright Scholarship recipient. She has an honors degree in English from Lafayette College in Easton, Pennsylvania, and a Master's Degree in Public Administration and a Certificate in Nonprofit Management from the University of Washington. In her spare time, Emily enjoys exploring Alaska's outdoors, avoiding bears, weaving, reading, cooking, and finding creative ways to entertain a toddler.
---
Bruce Hilton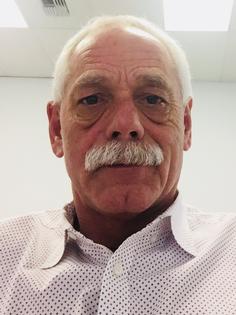 Finance
Bruce Hilton is an independent financial consultant and has worked with organizations in the nonprofit sector since 1996. He was one of the original founders of the financial shared services model used by the Foraker Group today. Bruce relocated to Alaska from the east coast in 1977 and received his Bachelor?s of Business Administration with an emphasis in accounting from the University of Alaska ? Anchorage in 1988. He received his CPA designation in 1992 while working for Coopers and Lybrand?s Anchorage office. He served as Chief Financial Officer for Cook Inlet Tribal Council, an Alaskan nonprofit organization, from 1998 until 2006 when he began his own consulting practice working exclusively with nonprofit organizations throughout the State of Alaska. In addition to his work with nonprofits he has also sat on the boards of several nonprofit organizations including the Anchorage Museum Association, the Alaska Native Justice Center and the Alaska Aids Assistance Association. Through his work and his volunteer efforts Bruce has a keen understanding of the challenges facing Alaskan nonprofits.
---
Suzanne Lagoni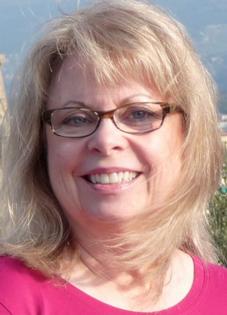 Marketing and Communications
Suzanne is a marketing and communication consultant and one of several people who worked with Dennis McMillian to develop The Foraker Group. She teaches in the Foraker certificate program and advises nonprofits in Alaska and the Pacific Northwest on strategic marketing programs. Suzanne joined with Joan McCoy in 2000 to start Nexus Northwest, a strategic communication consulting company that works extensively with nonprofits. Before that, she managed public relations and communication programs for ARCO Alaska, served as Communications Director for US Senator Max Baucus of Montana and worked as a journalist in Montana and Washington. She has served on a variety of nonprofit boards. Suzanne holds a BA in journalism from the University of Montana and was one of 12 US journalists to receive a year-long fellowship at the University of Michigan where she studied journalism law.
---
Tricia Levesque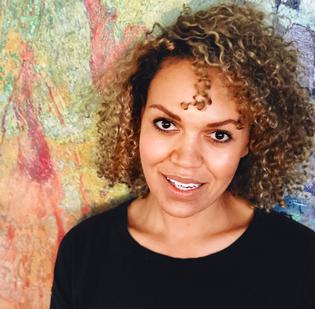 Special Projects
She's lived a lot of places, but still considers herself an Alaskan. Tricia grew up in Anchorage, but left to attend college at the University of North Carolina at Chapel Hill where she graduated with a BS in Public Health- Health Management and Policy. After university, she returned to Anchorage where she was the Rasmuson Foundation's first intern and later did organizational development work with the Foraker Group and Anchorage Community Land Trust before leaving to attend law school at Seattle University. Since law school, Tricia has held several positions, including General Counsel, Creative and Strategic Director of New Business and Chief Strategy Officer for a fast-growth human capital consultancy while living in Seattle, New York, and London, respectively. Most recently, Tricia has transitioned into business strategy and engagement consulting. Tricia is highly regarded for driving strategic initiatives by elevating efficiencies and is an analytic thinker who excels at managing projects and programs while fostering productive, engaging company cultures and external relationships. She also geeks out with intellectual property discussions and is fascinated with the legal implications of AI and VR. Are you not? Tricia is based in L.A., so she can continue to write and produce for her company, Pipe Dream Entertainment, but is excited to be working with Foraker and for Alaskans again (particularly in the summertime).
---
Steve Mahoney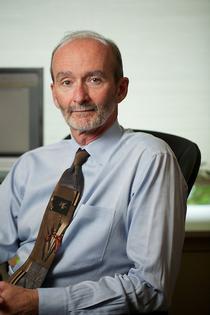 Consultant
Steve is an attorney with the Anchorage firm Manley and Brautigam P.C. His practice currently focuses on income tax and property tax controversy resolution, nonprofit law, and entity formation/governance; LLCs, partnerships, and corporations. Steve has been affiliated with The Foraker Group since its inception in 2001. His work here centers on the business, governance, and tax related operating issues facing nonprofits. This work includes education regarding formation, corporate documentation, corporate governance, inter-relationships with the Internal Revenue Service, and the design of gifts and expectancies by planned giving. Steve also is a CPA.
---
Joan McCoy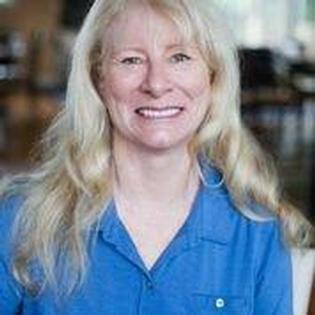 Special Projects
Joan serves as a consultant for special projects, manages the blog and was part of the team that started The Foraker Group. She is also a partner, along with Suzanne Lagoni, in Nexus Northwest, a strategic communication consulting firm based in Seattle. Before starting Nexus, Joan managed community relations programs at ARCO Alaska, now ConocoPhillips Alaska. Her professional career also includes work with the Anchorage Daily News and the Anchorage Convention and Visitors Bureau. Joan has served on a number of nonprofit boards including the U.S. Chamber of Commerce, the Alaska State Chamber of Commerce, Koahnic Broadcasting, the Hanlon Foundation, the Alaska Council for Economic Education, and the Alaska Community Foundation. She has an MA in Communication and a BA in Government and Politics from the University of Maryland. She has a Certificate in Fundraising Management from the Indiana University Center on Philanthropy.
---
Jake Poole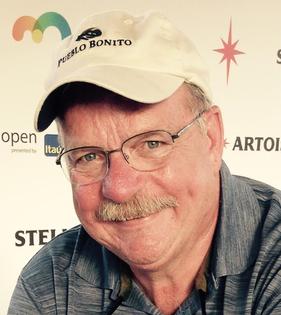 Leadership Mentoring
Jake is a creative, energetic and results oriented professional with broad and valuable management experience. He has an established reputation as a skilled problem solver, leader and motivator who is dedicated to the Alaska and its people. Jake served 22 years in the U.S. Army and retired as a Lieutenant Colonel. He spent 15 years at the University of Alaska Fairbanks where he retired as Vice Chancellor Emeritus. Over the past 25 years, Jake has focused on operations, fundraising, nonprofit management and training, community relations, and education. He has served as a member and board officer on numerous nonprofit boards including The Foraker Board Operations Board. Jake brings his expertise in s organizational turnarounds, problem solving, fund raising, community relations, and leadership mentoring to Foraker as an Executive Director Mentor and an Interim Executive Director.
---
John Tracy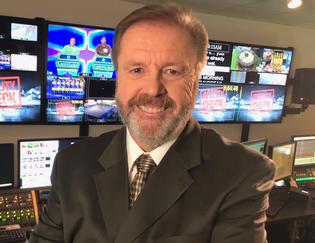 Marketing and Communications
John Tracy is a communications specialist who spent more than 25 years as a broadcast news executive and nearly a decade as owner of a leading full-service advertising and public relations agency. John specializes in branding and messaging strategy, and has done so for clients ranging from multi-national corporations to leading nonprofits. A national award-winning journalist and marketing strategist, John believes in the power of connecting with an audience through research and highly targeted messaging. John's internal focus group includes his wife Donna, their three children and two grandkids. As a former musician, he will play the drum solo from In-A-Gadda-Da-Vida on request.
---