Governance Board
Mike Abbott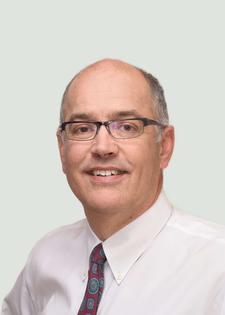 CEO, Alaska Mental Health Trust Authority
Mike Abbott was hired as chief executive officer of the Alaska Mental Health Trust Authority in October 2017. The Trust serves as a catalyst for change and improvement in Alaska's mental health continuum of care through leadership, advocacy, planning and funding of services for Trust beneficiaries. The Trust does this through revenue generation from its $550 million in cash assets and one million acres of land. Abbott has a distinguished career in public service. He was the Anchorage Municipal Manager from 2003 to 2009 and again from 2015 to 2017. He also previously served as the chief operating officer of the Anchorage School District. Mr. Abbott has lived in Anchorage for over 40 years and is a proud East Anchorage High graduate.
---
Tom Barrett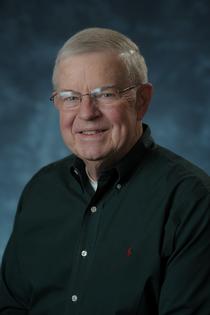 CEO Alyeska Pipeline, Alyeska Pipeline
Tom is the President of Alyeska Pipeline Service Company, operator of the trans-Alaska Pipeline System (TAPS). He was previously Deputy Secretary of the United States Department of Transportation, the first Administrator of the U.S. Pipeline and Hazardous Materials Safety Administration (PHMSA), and prior to that, Vice Commandant of the United States Coast Guard. He commanded Coast Guard operations in Alaska and the North Pacific from 1999 to 2002 and is a Vietnam veteran. His wife Sheila is a former kindergarten teacher and they have 4 children. They have lived in Alaska for 17 years, including 6 years on Kodiak and 7 years in Juneau. He currently is on the Boards of Foraker Group, the Institute of the North, the UAA Chancellors Advisory Board, the Alaska Oil and Gas Association and the Alaska Sea Life Center. He is chairing the 2013 Workplace Campaign of the Anchorage United Way. Tom's strong belief in supporting healthy communities and Alaska native people directly aligns with Foraker's ongoing commitment to aid Alaska nonprofits on their journey to sustainability. Barrett has a B.S. in Biology from LeMoyne College, Syracuse, N.Y., and a Juris Doctor with honors from the George Washington University.
---
Deena Bishop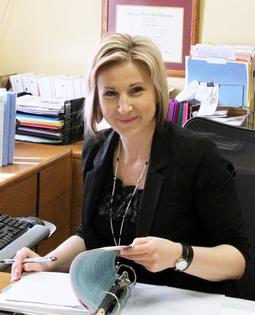 Superintendant , Anchorage School District
Dr. Deena M. Bishop became the Superintendent of Schools for the Mat-Su Borough School District in 2011. An Alaskan educator since 1991, Dr. Paramo?s teaching and educational leadership experiences have shaped her agenda, which has an unwavering focus on student achievement and success. It is her desire that all Mat-Su students graduate with the skills and knowledge to prepare them for a successful career, military, or college experience after graduating from MSBSD. Dr. Bishop is highly active in local and State committees that benefit student learning and achievement. The nonprofit sector is what keeps our community healthy, thriving, and connected through the goodness of people. I believe in the work Foraker does to keep our nonprofits thriving through sustainable partnerships. Foraker is a mountain, and it is the rock that nonprofits are built upon. Nonprofits survive our rocky economy with the support and expertise of Foraker staff and training.
---
Bruce Botelho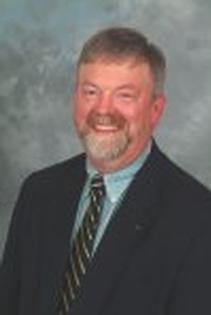 Bruce M. Botelho retired in October 2012, after completing four terms as mayor of Juneau, the longest serving mayor in Juneau's history. Mayor Botelho also served as the Deputy Commissioner of the Alaska Department of Revenue and later as Deputy Attorney General of the Alaska Department of Law until his appointment as Attorney General by Governor Walter Hickel in January 1994. He was retained by incoming Governor Tony Knowles in December 1994, serving until December 2002, thus achieving the distinction as the longest-serving attorney general since statehood. In his capacity as mayor, he served as a commissioner on the Alaska Rural Justice and Law Enforcement Commission and as a director of the Alaska Municipal League. He is a past president of the Alaska Conference of Mayors. He is the recipient of numerous awards, including the Alaska State Bar Association's 2005 Pro Bono Award, its 2007 Jay Rabinowitz Public Service Award, and the Alaska Municipal League's 2011 Vic Fischer Local Government Leadership Award. He is married to Lupita Alvarez and they have two children: Alejandro and Adriana.
---
Pat Branson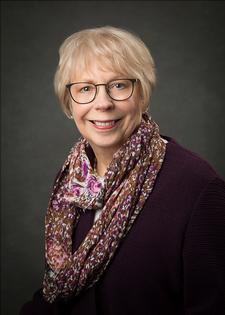 Mayor, City of Kodiak
Pat is the Mayor of the City of Kodiak and has been in that position since 2011. Prior to that date her public service was as a City of Kodiak Council member for one year and 12 years on the Kodiak Island Borough Assembly. She is presently the President of the Alaska Municipal League and has served as 2nd and first Vice president of that group. Pat also has been appointed by the Governor to serve on the Alaska Marine Highway System Advisory Board, Alaska Commission on Aging and the Alaska Community and Public Transportation Advisory Board where she served as Chair. She has served as the Chair of the Providence Kodiak Island Medical Center for more than 10 years as well as on the Providence Alaska Ministry Board. She also serves on the Providence Foundation board. Pat has been the Executive Director of the Senior Citizens of Kodiak, Inc. for 29 years , the only senior center in Alaska which has been nationally accredited four times through the National Council on Aging (NCOA) and National Institute of Senior Centers (NISC). She serves on the NCOA/NISC national accreditation committee, is a national peer reviewer for accreditation and is the chair of the NCOA/NISC public policy committee. She also serves on the Board of AGENET, the statewide senior provider advocacy group. Pat received the Alaska Municipal League's Vic Fischer Local Government Leadership Award in 2014, The Founders Award from the NCOA/NISC in2012 and from the Kodiak Chamber of Commerce, the President's Award in 2016 and The Cornerstone Award in 2001. She was the recipient of the First Lady Volunteer Award in 1998. Originally from a Chicago suburb, Pat and her husband, Gordon Gould, have lived in Kodiak for 35 years.
---
Bryan Butcher, Chair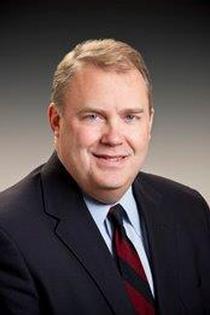 CEO, Alaska Housing Finance Corporation
Bryan Butcher was hired as the Chief Executive Officer/Executive Director of the Alaska Housing Finance Corporation (AHFC) on August 7, 2013. Mr. Butcher came to the position from the Alaska Department of Revenue, where he served as Commissioner from January, 2011 until his hiring at AHFC. Previously, Mr. Butcher was the Director of Governmental Relations and Public Affairs (GRPA) for the Alaska Housing Finance Corporation for eight years and, in a dual role, was Vice President of the Alaska Gasline Development Corporation (AGDC) from 2010 to 2011. Mr. Butcher also served as a member of former Governor Sarah Palin?s gasline team through the Alaska Gasline Inducement Act (AGIA) process. Before joining AHFC in 2003, Mr. Butcher worked for the Alaska Legislature as a senior aide to the House and Senate Finance Committees for 12 years. A lifelong Alaskan born and raised in Anchorage, Mr. Butcher holds a Bachelor of Science degree from the University of Oregon. He is married with two children.
---
Greg Deal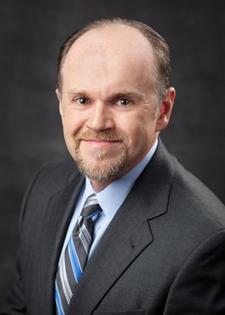 Regional President, Wells Fargo
Greg Deal was named Wells Fargo Alaska Region Bank President in October 2016. He oversees 46 branches and more than 400 team members in 28 communities, from Ketchikan to Barrow. Deal has 29 years of financial services experience, and he is a 23-year Wells Fargo Alaska veteran. He has spent his career serving customers in Kodiak, Southeast Alaska and Southcentral Alaska. Prior to being named Alaska Region President, he served as Western Alaska and Kenai Peninsula Area President, leading 85 team members in 11 branches across the state. Deal has served on numerous nonprofit boards, chambers and committees across Alaska. He is a 2008 graduate, with honors, of the Pacific Coast Banking School. Deal originally hails from Panama City, Florida and moved to Alaska in 1980. He is married with four children.
---
Diane Kaplan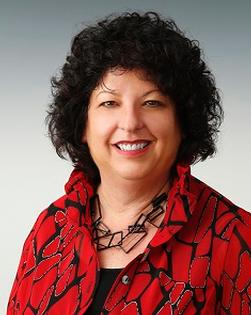 President and CEO, Rasmuson Foundation
Diane Kaplan became president and chief executive officer of Rasmuson Foundation, based in Anchorage, Alaska, in 2001. Established in 1955, the Rasmuson Foundation has invested over $300 million dollars for the betterment of Alaska including supporting projects throughout Alaska. Prior to joining the Rasmuson Foundation as its first part-time employee, Kaplan worked as a consultant to numerous corporations, tribes, and government agencies and ran Alaska's public radio network. Her work has been recognized by many including the Council on Foundations, the International Economic Development Council, the Alaska Federation of Natives, and the First Alaskans Institute.
---
Meera Kohler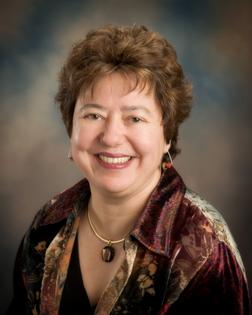 President/CEO , Alaska Village Electirc Cooperative, Inc
Meera Kohler is the President and CEO of Alaska Village Electric Cooperative, a non-profit utility serving more than 7,700 consumers in 55 villages ? home to more than 40% of Alaska?s village population. Meera has been a resident of Alaska since 1976 and in the electric utility business since 1979, almost entirely in rural Alaska. She has been the chief executive officer of three Alaskan utilities and has been at the helm of AVEC since 2000. Meera has a bachelor?s degree in economics and a Master?s degree in Business Administration, both from the University of Delhi, India.
---
Jaeleen Kookesh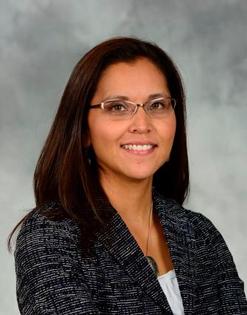 V.P. General Counsel, Sealaska Corporation
Jaeleen Kookesh was appointed as the Sealaska Corporation Vice President General Counsel in August of 2008. She now also serves as the Corporate Secretary, as of October 2014. Her experience is driving the Corporation?s legal activities, as well as public policy activities, which include developing legislation and regulations to advance native issues and protecting shareholder interests. Prior to joining Sealaska Corporation, Ms. Araujo was an Associate Attorney with the law firm of Van Ness Feldman in Washington D.C. from 1998 ? 2008. While at Van Ness Feldman, she provided legal and policy counsel to Alaska and Alaska Native clients on Alaska Native, natural resources, energy and environmental law matters. In terms of voluntary leadership activities, she is a former board member for Wings of America, a foundation that supports running and fitness programs for Native American youth; a current board member for the Alaska Native Heritage Center and the Resource Development Council; and a current trustee for the Kootznoowoo, Inc. Settlement Trust. Ms. Araujo is originally from Angoon, AK, and carries two clan names from the L?eeneidí (Dog Salmon) Central house in Angoon including Kajoohein and Kinagoo.ut. She is child of the Teikweidí (Brown Bear Clan). Ms. Araujo holds a bachelor's degree from Stanford University and a Juris Doctorate from the University of New Mexico School of Law. She is also a Sealaska and Doyon shareholder, and a member of the Alaska Bar Association and the District of Columbia Bar Association. She is married to Todd Araujo, also a lawyer and a member of the Wampanoag Tribe of Aquinnah. She has three children Maya (13), Jade (13) and Antone (10). Ms. Araujo is the daughter of Senator Albert Kookesh and Sally (Woods) Kookesh of Angoon.
---
Kris Norosz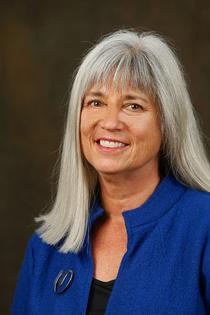 Kris Norosz was the director of government affairs for Icicle Seafoods, Inc., a position she has held 1996 - 2017. A resident of Petersburg since 1978, Kris has worked in the seafood industry for over 30 years. She was a fisheries biologist and technician for the state, fished commercially in Southeast and Bristol Bay, and executive director of two fishermen's associations. Kris has served on the International Pacific Halibut Commission, the Alaska Arctic Policy Commission, North Pacific Fishery Management Council's Advisory Panel, as an advisor to the North Pacific Anadromous Fish Commission, and in other capacities in numerous fisheries related committees and organizations. Currently, she serves on the Rasmuson Foundation Board, the Marine Conservation Alliance Board, the Alaska Airlines Community Advisory Board, and as a member of the Alaska Sea Grant Advisory Committee. She has also served on the boards of the Alaska Community Foundation, Alaska Chapter of The Nature Conservancy, the Alaska State Chamber of Commerce, and the United Fishermen of Alaska. Kris has served in various leadership and volunteer capacities in her community and was elected to the Petersburg City Council in 2000. Kris earned her Bachelor of Science degree in Soils from California Polytechnic State University in San Luis Obispo. She enjoys outdoor activities and exploring Alaska.
---
Elizabeth Ripley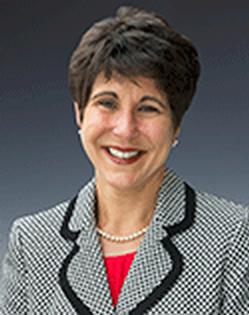 CEO, Mat-Su Health Foundation
Elizabeth serves as CEO of the Mat-Su Health Foundation, a 501(c)(3) that shares ownership and governance in Mat-Su Regional Medical Center. Elizabeth volunteers on a number of advisory boards for corporate philanthropy efforts, has served in leadership positions for the local United Way and Chamber of Commerce, and has been appointed to Mat-Su Borough boards and task forces related to health issues and economic development. Her favorite efforts come through coalition building at the community and state levels to affect a healthier community and state. Elizabeth has a B.A. from Western Maryland College and a Masters from Yale University. Elizabeth is currently the Chair of the Foraker Governance Board.
---
Geri Simon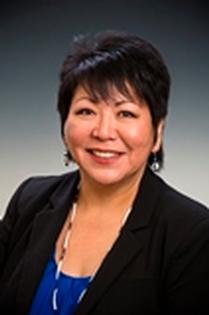 SR VP of Administration, Doyon, Limited
Geri Simon is the Senior Vice President of Administration for Doyon, Limited and in that role is responsible for administration, shareholder relations, human resources, and marketing and communications. As the regional ANCSA corporation for the interior of Alaska, Doyon has over 18,500 shareholders throughout Alaska and the lower 48. Geri earned a bachelor?s degree from the University of Washington and a law degree from Seattle University. Before joining Doyon, Geri worked with various organizations around the state including Tyonek Native Corporation, ANTHC, Tanana Chiefs Conference, Yukon-Kuskokwim Health Corporation and Alaska Federation of Natives. She serves on the village corporation board of K?oyit?lots?ina, Limited and the Fairbanks Chamber of Commerce. And she volunteers for Doyon Foundation, KNBA, First Alaskans and for her son's hockey league.
---