Staff
Laurie Wolf, MNPL, CFRE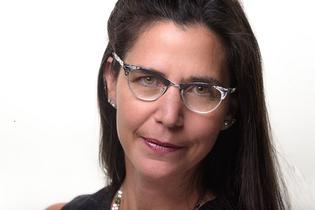 President and CEO, The Foraker Group
Laurie has worked in the nonprofit sector for close to 30 years and with Foraker for 17 years. She has been instrumental in creating many of Foraker's services and philosophy. Laurie is passionate about the power of the nonprofit sector to change lives, improve our environment, secure our economic opportunities, provide essential arts, cultural and educational experiences and truly partner to ensure healthy communities. Born and raised in Anchorage, Alaska, Laurie is committed to connecting nonprofit leaders across the state and sector to weave a network of positive learning, support, and success. Laurie focuses her Foraker work on supporting creative collaborations, providing board and leadership development, and creating a positive culture of philanthropy within organizations. Laurie holds a BA in English from Scripps College and an Executive Master's degree in Not-for-Profit Leadership from Seattle University. She has been a Certified Fund Raising Executive (CFRE) since 2003. She has served on a variety of boards and worked as a volunteer in arts, environmental and human services organizations. In 2005, Laurie was named one of Alaska's Top 40 Under 40 by the Alaska Journal of Commerce, and was named Outstanding Professional in Philanthropy in 2006 by the Association of Fundraising Professionals Alaska chapter. In 2016 Laurie was recognized by the Anchorage Chamber of Commerce and inducted into the ATHENA Society. She spends her time away from the office connecting with her family and friends, distance running, and finding sunshine in Alaska and beyond.
---
Raju Shankar, CPA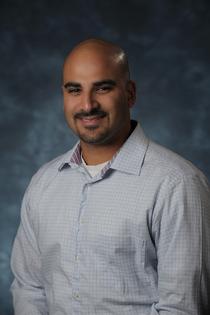 Vice President and CFO, The Foraker Group
Raju is a Certified Public Accountant who has worked with a wide range of Alaska based businesses for over 10 years. He brings a diverse background in business with experience in Governmental, Nonprofit and Construction Accounting. His work with Foraker focuses on the general operations and providing oversight and support Foraker's Shared Financial Services. Foraker Shared Financial Services provides financial services to over 75 nonprofits in the State of Alaska with annual budgets ranging from $100,000 - $5,000,000. He attended Concordia University in Portland, Oregon where he obtained a degree in Accounting and Business Administration along with minors in E-Commerce and Marketing. Raju was a scholar athlete and was presented with the Leadership Award upon graduation. Prior to his work with The Foraker Group, Raju worked as a traveling auditor and a controller for an Anchorage based Native Corporation. In 2014, Raju was named as one of the Alaska's Journal of Commerce "Top 40 under 40". Outside of work, Raju enjoys spending time with his family and staying active with recreational sports.
---
Mike Walsh, MPA, Ph.D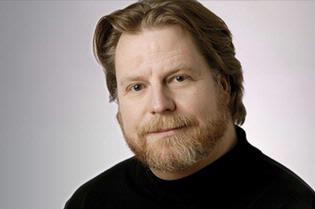 Vice President/Director of Public Policy, The Foraker Group
Mike has lived in Alaska for 30 years, most of that time in Fairbanks. He holds a PhD in Public Policy and Public Administration from Purdue University, an MA in Public Administration from the University of North Texas, and a BA from the University of Alaska Fairbanks. Mike served in the administration of Governor Tony Knowles as deputy director of the governor?s Fairbanks office. He has worked extensively with local nonprofit boards and agencies on a wide range of policy and management issues. He is a past president of and currently serves on the board for the Fairbanks Community Food Bank and is board president for Dance Theatre Fairbanks. His work with Foraker focuses on strategic planning, business planning, mergers and collaborations and board training.
---
Maria (Malu) Antonio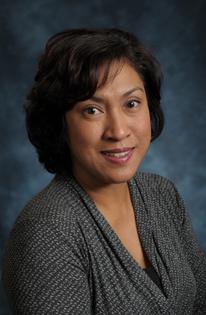 Staff Accountant, The Foraker Group
Maria joined Foraker in January 2008. She holds a Bachelor's Degree in Accounting from University of Saint Louis, Philippines. As a Staff Accountant, her main responsibilities include Accounts Receivable, Accounts Payable and Payroll Processing for Foraker Group and other nonprofit Foraker Partners. Before joining Foraker Group, Maria held an Accounts Receivable Technician position with Cook Inlet Tribal Council. She also worked for 6 years in banking while living in the Philippines. For the last four years, Maria is the Treasurer for Maharlika Inc., a Filipino Nonprofit organization. She has played an integral part in the success of Maharlika's fundraising efforts to award scholarhships to graduating Filipino-Americans twho want to attain higher education. Maria also volunteers as an interpreter.
---
Lailani Cook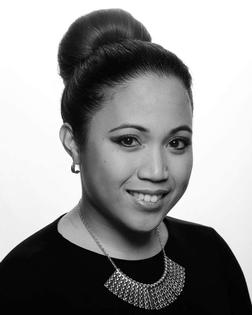 Administrative Assistant, The Foraker Group
Originally from Hawaii, Lailani and her family arrived in Alaska on military orders in the Summer of 2013. That Fall, she decided to follow one of her dreams to continue her post-secondary education in pursuit of a Music degree. In the Spring of 2017, she graduated from the University of Alaska Anchorage with a Bachelor's in Music Education, vocal emphasis. Her experience with nonprofits in Alaska has primarily been with organizations that specialize in the Arts, such as: Girls Rock Camp Alaska, the Alaska Chapter of the National Association of Teachers of Singing, the Alaska Chapter of the National Association for Music Educators, and the Alaska Fine Arts Academy. Being a part of the successes and struggles of these nonprofits are what led her to morph her career goals to working towards a better future for Alaska's nonprofits, especially those that focus on the importance of conserving the Arts. And this is what led her to the Foraker Group.
---
Monica Garcia-Itchoak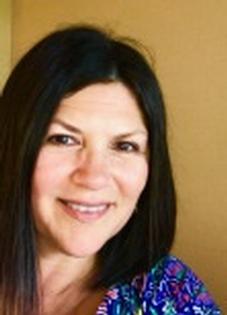 Lead Capacity Builder , The Foraker Group
Monica has over 26 years of nonprofit leadership with 16 years dedicated to the museum industry in Chicago and New York. In 2010, she relocated to Alaska to join the Anchorage Museum as the Director of Education and Public Programs. Since then, she has been an independent consultant and continues to participate on the Board of Directors at the Pratt Museum and Museums Alaska. She is an alumna of Leadership Anchorage (a program of the Alaska Humanities Forum) and Foraker's Catalyst for Nonprofit Excellence program. Monica is dedicated to staying curious, lifelong learning, and mobilizing teams around collaborative ideas.
---
Karen Harvey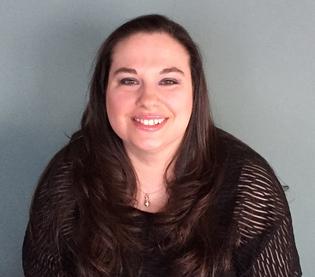 Accountant, The Foraker Group
Karen Harvey has lived in Alaska for over 20 years and joined the Foraker in December 2015. She holds an Associate's Degree in Accounting from University of Alaska Anchorage. Karen started working in the non-profit field in 2001 with the largest credit union in Alaska, where she worked to assist members overcome hardships and mitigated the credit union's exposure to loss. In her free time, Karen enjoys being a creative chef and spending time with her family and friends.
---
Kathryn Knowles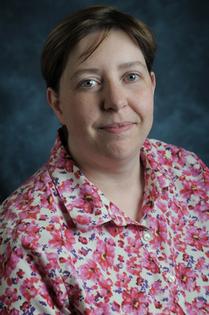 Project Accountant, The Foraker Group
Born in Anchorage and raised in Eagle River, Kathryn joined Foraker in August 2012 as a staff accountant. A graduate of Alaska Pacific University with a Bachelors in Accounting, she first entered the non-profit world performing various jobs within an Anchorage based credit union as it grew to become one of the 10 largest credit unions in the United States with her primary focus assisting members in their attempts to resolve financial difficulties. Outside of her Foraker life, she assists local genealogy chapters and organizations with research and documentation to establish and develop an individual?s family histories so they may be able to tell their stories more completely.
---
Jonella Larson White, Ququngaq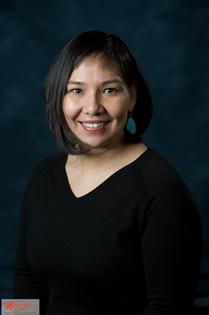 Lead Capacity Builder , The Foraker Group
Jonella (Yupik) was born and raised in Nome with strong family ties to Savoonga on St. Lawrence Island. She has a Bachelor of Arts degree in Rural Development with an emphasis in community planning and cultural documentation from the University of Alaska Fairbanks and a Master of Liberal Arts degree in Museum Studies from Harvard University. In her spare time she enjoys spending time outdoors with her family, creating art, and traveling. She lives in Anchorage with her husband Clinton, daughter Avery, and dog Qiviut.
---
Dennis McMillian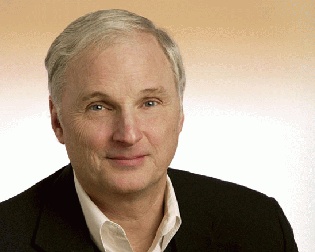 Consultant, The Foraker Group
Dennis McMillian is Foraker's founding President and CEO. He served as a development officer, and then as CEO with United Ways around the country and came to Alaska in 1992 to lead the United Way of Anchorage. Since then he has worked to build the state's philanthropic culture including helping to develop the Alaska Community Foundation. During his career, he's trained thousands of professionals and volunteers, consulted and spoken at numerous conferences including the Council on Foundations, Philanthropy Northwest, and Independent Sector. Dennis is the author of Focus on Sustainability: A Nonprofit's Journey.
---
Kate Rose (O'Brien)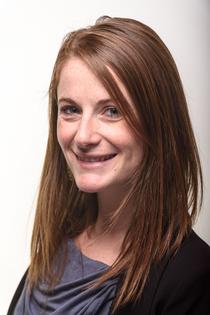 Director of Communication and Education , The Foraker Group
Kate joined the Foraker team in 2015. Prior to directing Foraker's education and communication strategies, Kate managed education programs for youth-serving organizations in Alaska and Washington state. She graduated with a teaching certificate from the University of Saint Thomas in St. Paul, MN in 2009. Kate spends her time away from the office in the mountains and at sea with her husband and dog.
---
Rebecca Savidis, SPHR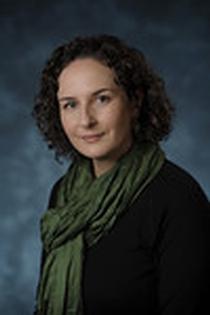 Director of Human Resource, The Foraker Group
Rebecca has experience developing human resources programs with fast growing, startup and technical companies. In addition to her human resource management background, Rebecca is also experienced in recruiting, developing training programs, analyzing organizational structure and producing operating procedures. Rebecca attended the University of Utah where she earned her degree in communications with an emphasis on alternative dispute resolution. She is a certified mediator upon completing a post-graduate certificate program. When Rebecca is not working hard in HR, she is caring for and running her 40+ sled dogs in Willow, Alaska.
---
Chellie Skoog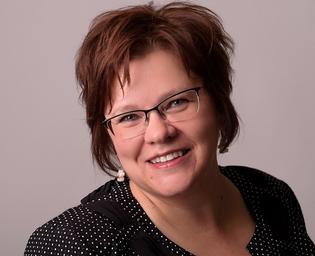 Vice President of Programs, The Foraker Group
Chellie brought extensive management and accounting experience to Foraker when she joined the team in 2013. Originally from Minnesota, she entered the nonprofit arena and Alaska simultaneously in 2001. Since that time, she has worked with nonprofits ranging in size from 4 to 400+ employees. Her specialty is helping organizations better manage their financial affairs, and she's noted for assisting those that are facing fiscal challenges. This experience led her to create Foraker's Indicators of Financial Crisis, a user-friendly checklist that can help an organization spot if it is headed toward a crisis. Chellie is a graduate of the Catalyst for Nonprofit Excellence and the Foraker Certificate in Nonprofit Management programs and co-teaches the certificate's Budget and Finance class. She was part of the Leadership Anchorage 2014 cohort. Chellie is an active member of her community. Before moving to Anchorage, she lived in Seward where she led initiatives to build the Seward Community Playground, to launch the Seward Community Foundation, an affiliate of the Alaska Community Foundation, and to raise funds to construct the Seward Community Library Museum. When not working, Chellie spends her time with her family exploring the great outdoors.
---
Miranda Soule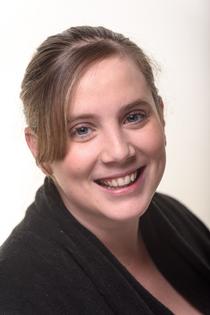 Accountant, The Foraker Group
Miranda is a life-long Alaskan who joined Foraker in 2015 as a staff Accountant. She started working in the non-profit field over six years ago with Alaska USA FCU, assisting vendors and members involving mitigating loss to the credit union. Prior to that she worked at Home Depot where she was involved with many of their giving back to the community projects. In her free time Miranda enjoys spending time with family and being creative. She recently graduated with a Bachelor Degree of Fine Arts in Graphic Design from IADT online.
---
Gretchen Specht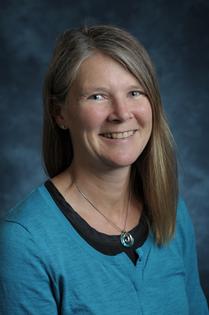 Controller, The Foraker Group
Gretchen comes to the Foraker Group via Cook Inlet Tribal Council (CITC) Shared Financial Services. Between working at CITC and starting at the Foraker Group she was on hiatus to realize one of her life goals of working in Antarctica. She and her husband worked two austral summer seasons at McMurdo Station, Antarctica and traveled to New Zealand, Nepal, Thailand, and the US. Gretchen has lived the majority of her life in Alaska. She graduated from Chugiak High School and received a Bachelor of Arts degree from the University of Colorado, Boulder. Gretchen worked for CITC for 5 years, providing financial statements and analysis to a diverse group of clients giving her a strong non-profit accounting background. Providing services to non- profit clients in the state of Alaska brings her a sense of community and purpose to her work life. She will be focusing on the big picture of growing Shared Financial Services responsibly to allow us to provide services to more non-profits while maintaining our standards of excellence.
---
Maura Wharton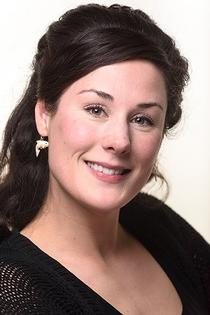 Operations Coordinator, The Foraker Group
Maura Wharton is a lifelong Alaskan who loves being outside and lives to be inspired. Maura joined the Foraker staff in 2015. She graduated with a Bachelor of Music in Vocal Performance from the University of Alaska, Anchorage.
---
Carly Williams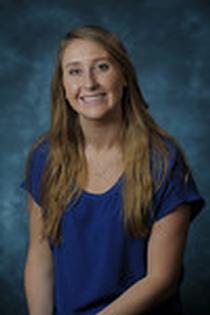 Special Projects Coordinator, The Foraker Group
Carly has lived in Alaska for 20 years and joined Foraker in 2012 as the Special Projects Coordinator. She holds a bachelor's degree in Human Performance Biology and a minor in Occupational Therapy from the University of Southern California where she was also a division 1 soccer player. Prior to moving to California, she was involved in the youth soccer community in Alaska where she focused on developing young players for college athletics. Since returning to Alaska, Carly joined the Foraker team to expand her knowledge in the nonprofit sector.
---